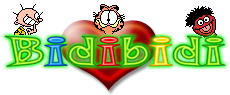 Play, Have Fun, Spend Time. Send Score - Print Record. Be the First! We have been with you for 17 years
You Must Login for Send Records and Play Unlimited!
---
Does Not Send Scores Does Not Score Games
Does Not Send Scores Does Not Score Games1
Games in this category do not send records to our site. -I want to spend time from time to time, -I am looking for a game without membership, -I want to play without a member, -What is the score, what is the score, let me get out of the competition, let my play go to waste :) So this category is for you ... The Visitor Games for the 2nd Category Gathers Here. Besides, with the games of dressing, decoration, design and styling.
---
In this category
105
games,
107.047
played times
---
---