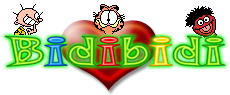 Play, Have Fun, Spend Time. Send Score - Print Record. Be the First! We have been with you for 15 years
You Must Login to Your Account to Send Records and Play Unlimited!
---
BidiBidi Nakliyat Ltd. Sti

---
Start You will play for about 6 minutes. Average Score: 3.117,333

BidiBidi Nakliyat Ltd. Sti


Our game is the Transport Game. We have trips in 3 directions (Air, Land, Sea). There are colors (red, green, blue) on the sides of the vehicles (plane, truck, ship) in these directions. What you need to do is to transport the cargoes from the factory by determining the route according to their colors. You will create the route yourself by turning the "arrows" on the roads. you turn the arrows with the mouse. The game is timed. If you click on the "game over" text below at the end of the time, you can send your record to bidibidi.com. Good luck.
---
Controls
---
---
2.674
played times
8.022
views
---
Rewards & Costs - BidiBidi Nakliyat Ltd. Sti
Comments Last 5 - BidiBidi Nakliyat Ltd. Sti